ERROR
Page not found
Unfortunately the page you requested could not be found.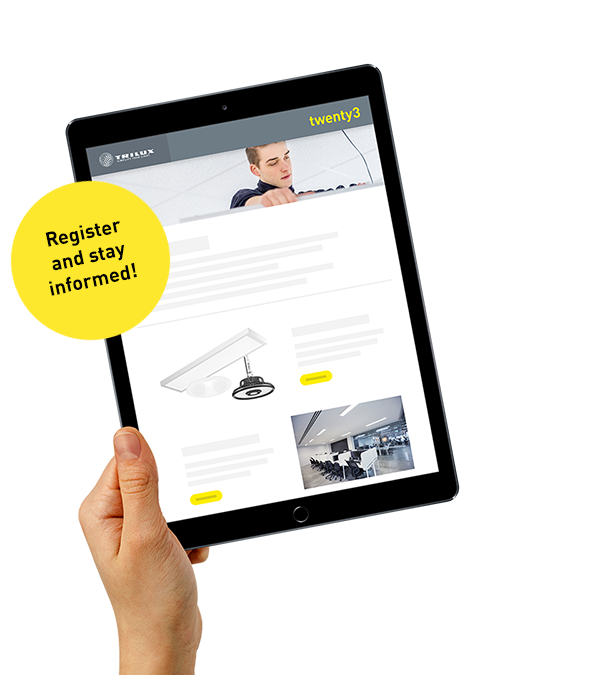 Always stay well informed about TRILUX twenty3
With TRILUX Light Snacks you'll always be the first to know about new products and special offers.
Register now!
Would you like to find out more about TRILUX twenty3 LED luminaires?
We look forward to hearing from you.