It's time for highlights
learn more
Goodbye wasters,
hello LED!
Lighting refurbishment with TRILUX twenty3
New rules of the game through lamp bans
Now it's getting serious: new EU regulations relating to energy efficiency (the Ecodesign directive) and the use of mercury in light sources (the RoHS directive) make refurbishing with LED luminaires inevitable in the long term.
But what's the best solution? Retrofitting, one-to-one LED refurbishments or the full programme with light management?
Refurbishment solutions at a glance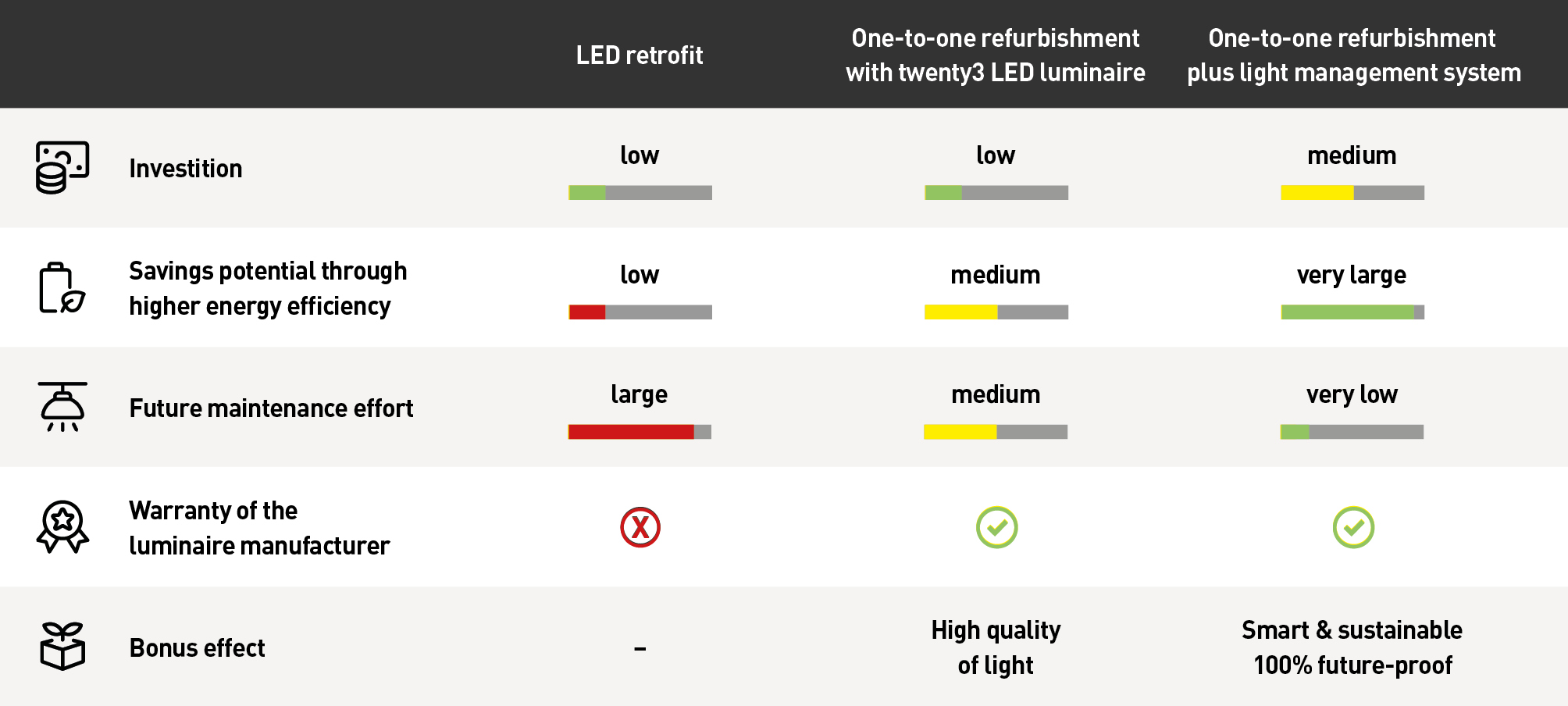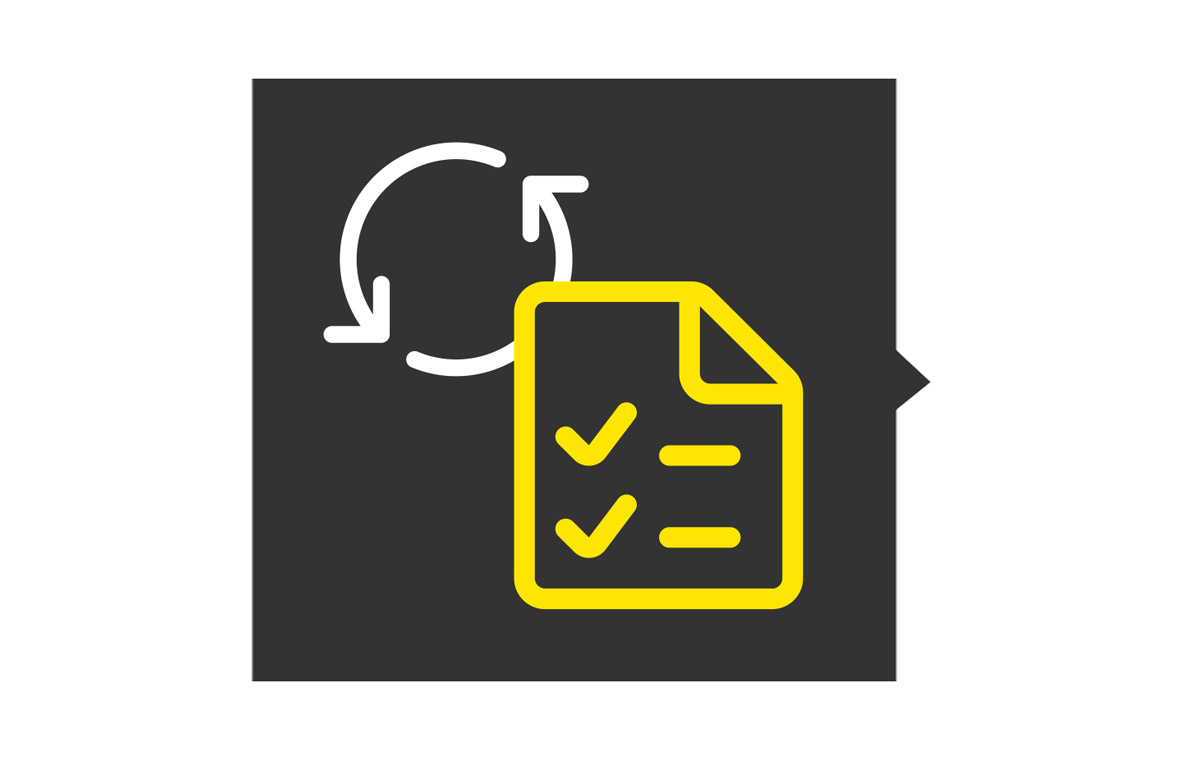 Retrofit
Little to do, much to consider!
Fluorescent lamp out, retrofit solution in, done. But be careful: in practice, a retrofit refurbishment entail a whole bundle of questions and aspects that should be considered.
Everything you need to know about retrofit refurbishments:
The TRILUX retrofit checklist
1:1 LED refurbishment
The fastest and easiest way – also with TRILUX twenty3.
In contrast to a retrofit refurbishment, with a genuine one-to-one LED refurbishment not only the lamps
are replaced, but the entire luminaires including lamp sockets. With a suitable refurbishment luminaire,
the luminous flux and beam characteristics can be selected identical to the old lighting or adapted to new legal requirements. This means that the benefits of LED technology in terms of energy efficiency and quality of light can be exploited with little effort. And it's certainly worth it ­– even simple conversion from conventional to LED luminaires cuts energy costs by up to 76%.
The TRILUX twenty3 portfolio offers ideal 1:1 refurbishment solutions for a variety of application areas.
The TRILUX twenty3 portfolio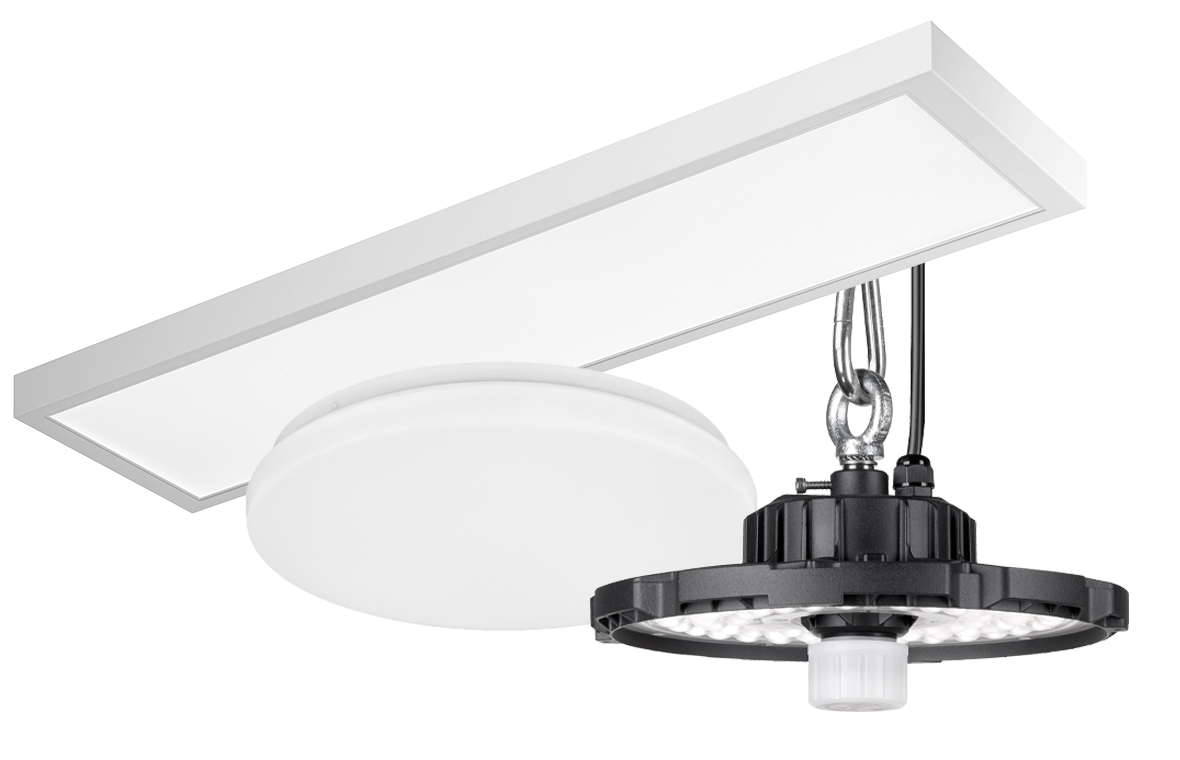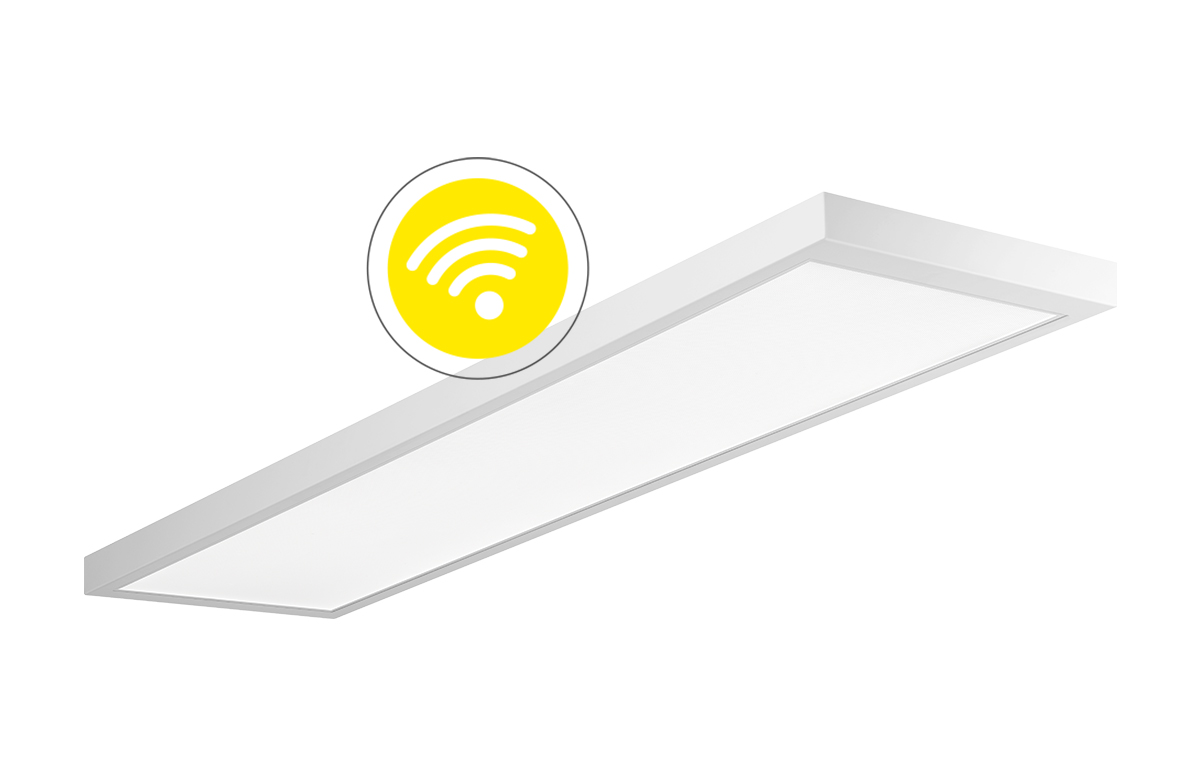 Light management
The lighting upgrade for even more efficiency.
Light management is far more than a technical gimmick. Energy savings of up to 85% can be gained by intelligently controlling the luminaires. This means that the higher costs pay back in next to no time. In addition, light management is gaining in importance within the framework of the new DIN EN 12464-1, which specifies a flexible lighting range instead of a fixed illuminance value.
With the wireless light management – Wireless Connect, intelligent lighting upgrades can also be easily implemented without the need of additional cabling.
Wireless Connect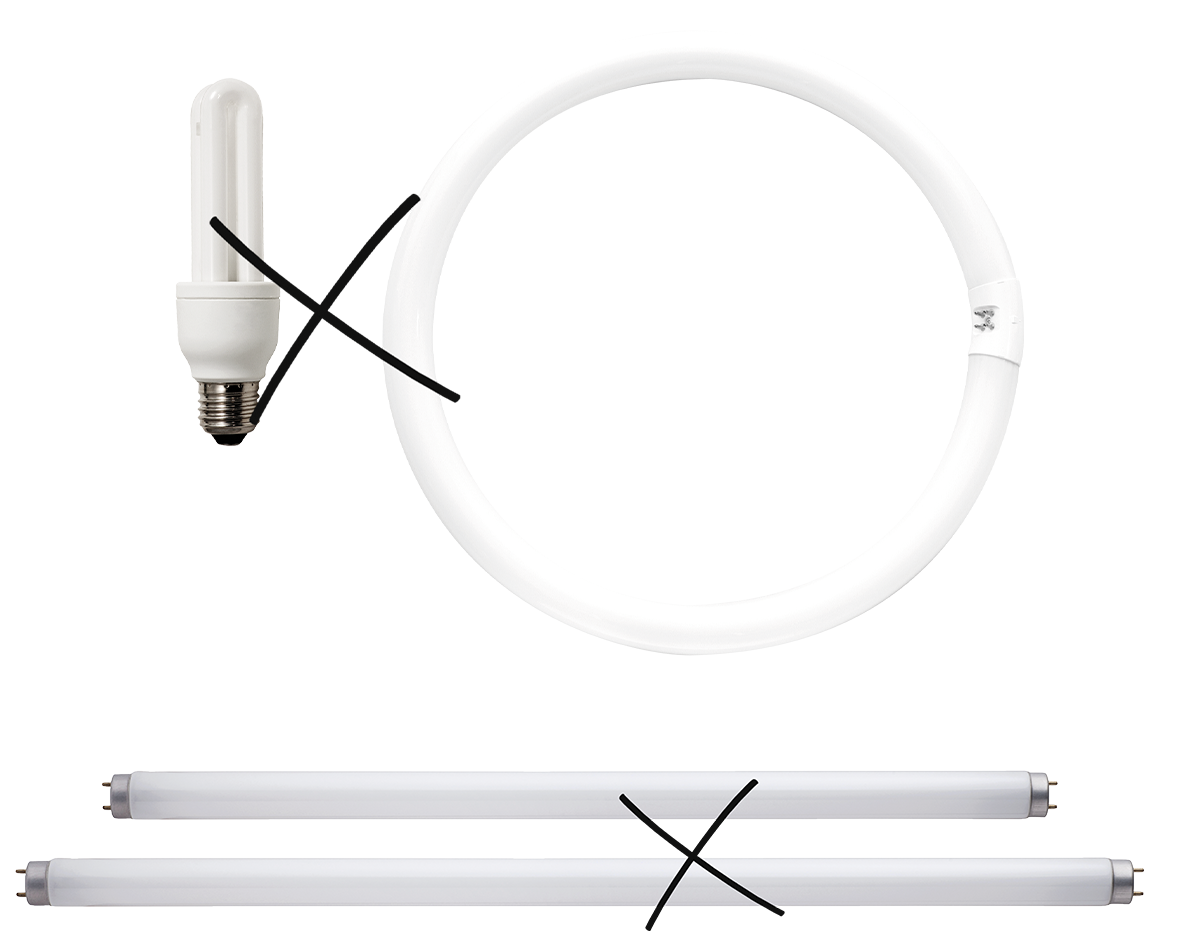 The following lamps will no longer be available on the market after 2023:
No longer on the market since February:
Compact fluorescent lamps without integrated control gear unit
Ring-shaped T5 fluorescent lamps
No longer on the market from 25 August 2023 onwards:
Tubular T5 fluorescent lamps
Tubular T8 fluorescent lamps
Would you like to find out more about TRILUX twenty3 LED luminaires?
We look forward to hearing from you.